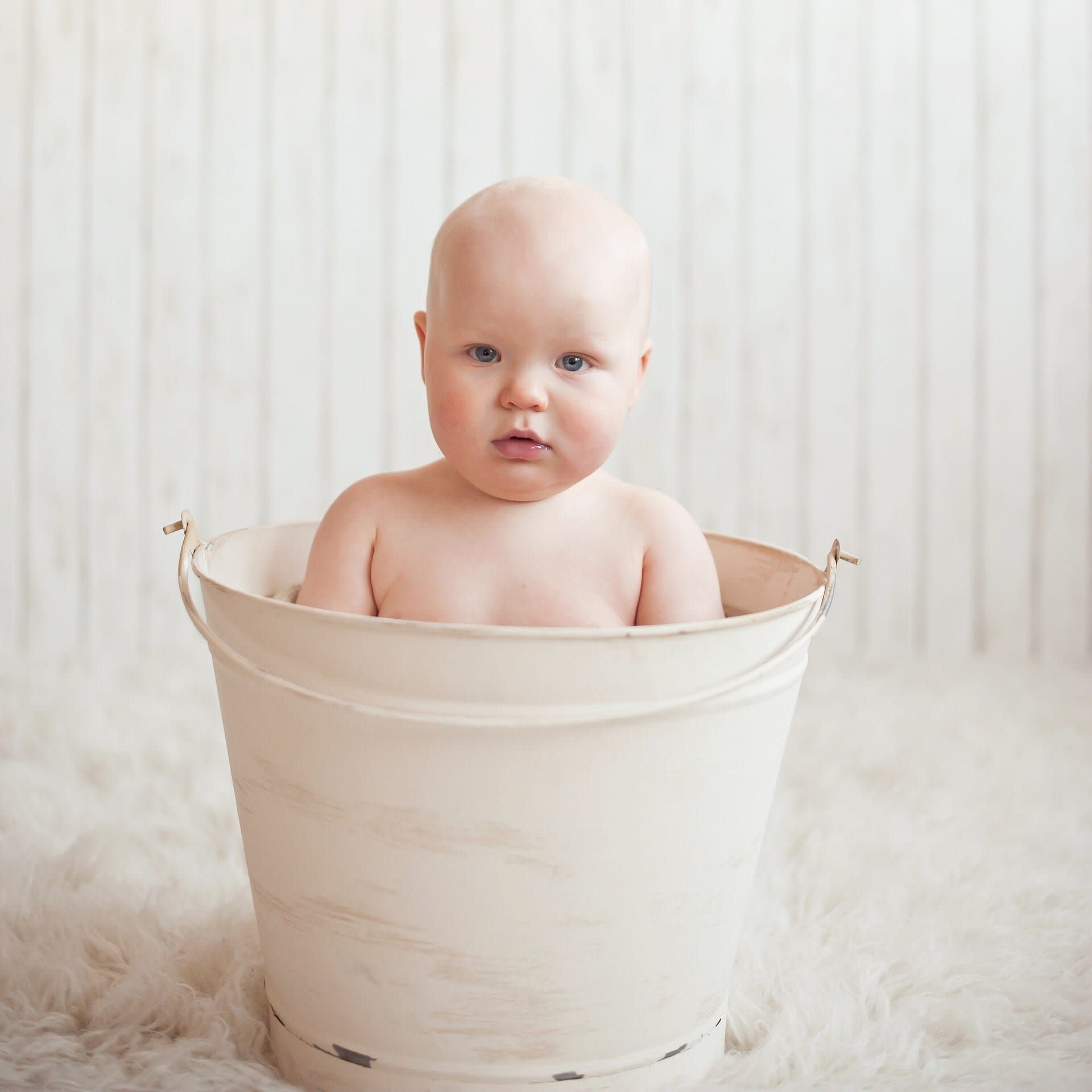 How to Fix Diaper Rash Naturally
It's a staple question so many mom's ask themselves "how to fix diaper rash naturally"? Why does it happen? How do you stop it, from happening again? We want to cover all this and get your baby's skin smiling again.
WHY DOES DIAPER RASH HAPPEN
In a nutshell lots of friction, moisture and pee (or more) is a bad combination on that new, sensitive skin. Babies have busy little bums- playing, crawling, climbing… Rubbing and chaffing is inevitable. Skin gets red, feels sensitive and if not treated, can unfortunately lead to a nasty diaper rash.
HOW TO PREVENT DIAPER RASH
Since letting your kid running around commando, is not an option. Even though I was convinced at one point it was my only solution. Scoring a good diaper balm will be the answer to all your rash problems.
Applying a balm, will form a barrier of natural protection on your kids toosh that will protect their skin as they play or sleep. Keeping skin coated naturally, with rich butters and NO FRAGRANCES. That's the magic formula!
LOWEN'S BUM BALM BLUES  
But, when choosing your baby's diaper lotion. Foremost, pick naturally and fragrance-free! Forget baby oil or big brand names. Personally, sticking to local, chemical-free, skin care blends will be your best bet. At Lowen's we offer our BUM BALM BLUES (EWG Verified).
Just like our original Lowen's BUTTER BALM, our non-staining BUM BALM BLUES is that extra added barrier to irritants your mini's skin needs. Free of petrochemicals, artificial preservatives, colorants or scenting agents. SAFE ON CLOTH DIAPERS TOO.
CONCLUSION- How to Fix Diaper Rash Naturally
Thanks for checking out our latest BLOG POST! Considering, Lowen's Skincare started cause, as parents we could find no natural solution for our little girl (Lowen…) So, we resorted to blending our own. Natural, simple skin blends are just what the skin is calling for. See our entire line of other stellar skin butters too!
Thanks, your loyal Lowen's crew