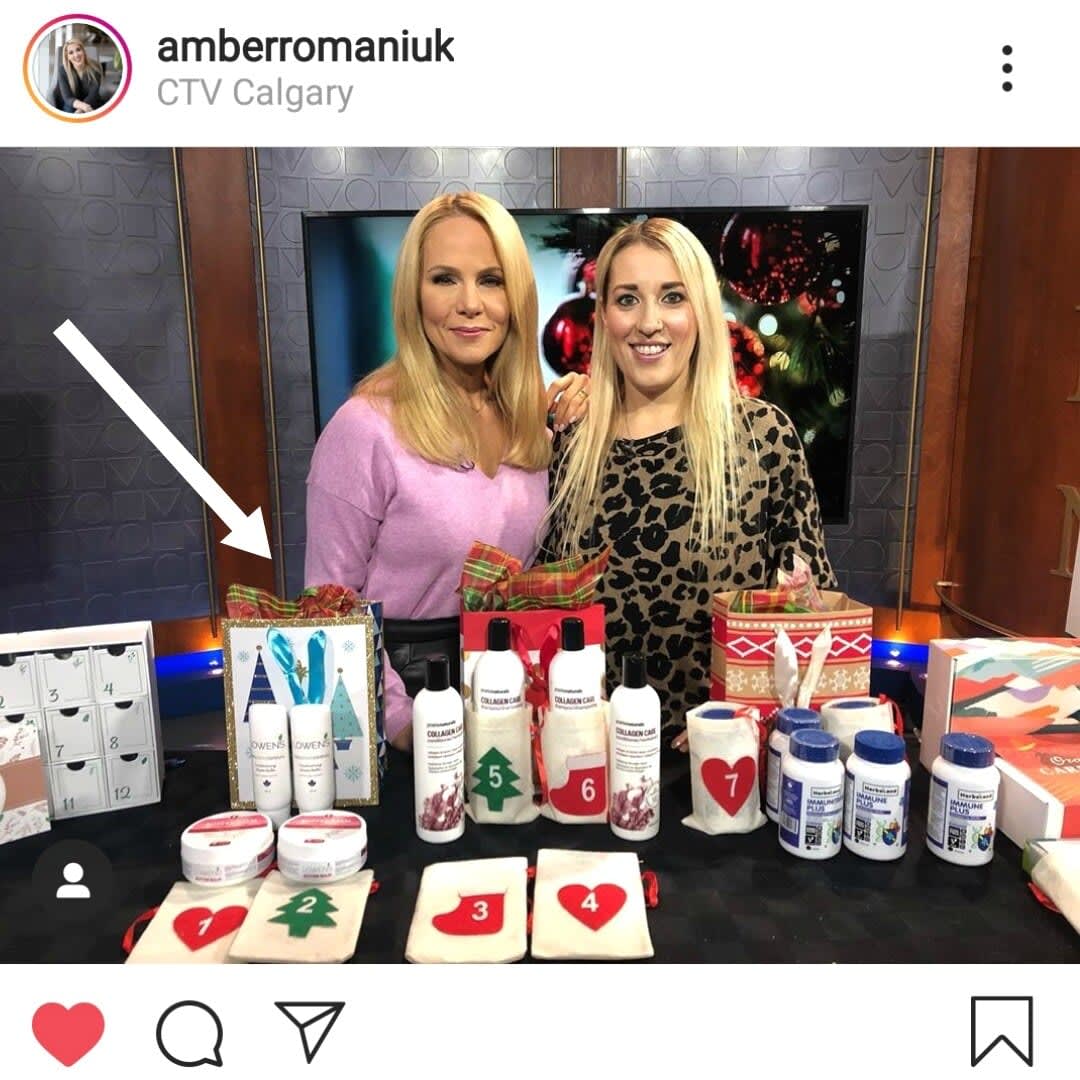 Lowen's Skin Care is Making TV Rounds
We're so stoked to jingle that Lowen's Skin Care is making TV rounds this holiday season. AmberApproved.ca herself took the stage to showcase some of the sweetest, healthiest, fun finds for this 2019 holiday season. Lucky for us, that included our BUTTER BALM + SMOOTH CRIMINAL CONDITIONING SHAVING BALM.
From CTV to Global Calgary & more, see our shinning camera, action moments…
Our own little TV history, proud to embed for your viewing below!
CTV Calgary – Lowen's Skin Care is Making TV Rounds (First Video)
This appearance took place on CTV Calgary – a feature including some of the best holiday gifts (presented by Amber Romaniuk) Including a nice demo of our Butter Balm live on air- woohoo!
Global TV – (Second Video)
Presented next, on Global TV Calgary. Another stellar feature with Amber Romaniuk (that includes your darlings of course- Lowen's!) She shares a bunch of sweet holiday gifting ideas again.

CBC.CA – (Third Video)
So, this is a little throwback video of Lowen's creator and owner, himself (Chad!) It's a fun video that helps you understand how to rock a DIY facial oil. Since we're celebrating all things Lowen's on TV. We thought we'd get this one in too. Plus, you get to meet Chad in the process!
CONCLUSION
Thanks to local voices like Amber, CBC, Global, CTV and more… You sincerely help businesses like LOWENS.CA get the word out there. From the beginning of our healthy, skin mission- we've thrived off word of mouth. Such a simple appearance on TV, to everyone at Lowen's is like walking the red carpet and scoring an Oscar lol. We could never do this alone. Finally, big CHEERS to everyone who supports a dream.
Sincerely, the Lowen's Team ([email protected])